We have selected a range of interesting and relevant podcasts for carers.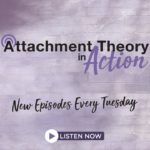 Attachment Theory in Action podcast is dedicated to therapists, social workers, counselors, carers and psychologists who are working with children from an attachment-based perspective.
Join us as Karen Doyle Buckwalter, Chaddock's Director of Program Strategy interviews Dr. Miriam Steele of the New School. Dr. Steele will discuss adoption and attachment.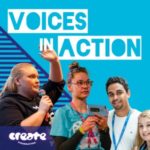 Trigger warning: Please note that the following material may cover topics such as homelessness, and child abuse. If you need support, please talk with someone, such as Lifeline (13 11 14) or Beyond Blue. 
Welcome to episode three of 'Voices in Action', a podcast by the CREATE Foundation – the national consumer body for children and young people with a care experience.
We excited to bring you an interview between a CREATE Young Consultant and CEO and Founder of ID Know Yourself, Isaiah Dawe. Isaiah himself grew up in out-of-home care, and was estranged from his culture from quite a young age. As he grew up, he was able to reconnect with his family and culture, which helped him in developing his identity. Isaiah then started ID Know Yourself, an organization which supports young Aboriginal people with experience in out-of-home care in reconnecting with their culture, and nurtures their development outside of care.
The interview was incredibly insightful and shone a light on a number of issues faced by children and young people in the care sector, including the challenging journey of identity and cultural connection experienced by many First Nations young people with a care experience.
Thank you to the CREATE Young Consultant who conducted the interview and a huge thank you to Isaiah for generously sharing his time and insights. 
We have selected a range of informative resources including research into trauma and parenting children who have experienced trauma.